Articles
(Funny sayings overheard at some of our favorite local Greek-owned businesses).
An owner talking about his recent phone conversation with a table-top supplier said..."The guy told me he had the best tables so I took his words!"
An owner talking about cutting back on his newspaper advertising said..."The best advertising is mouth to mouth."
A banquet owner said he...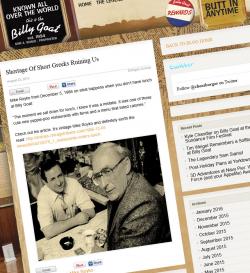 One of our favorite articles from the days when Mike Royko was writing for the Chicago Tribune (back when newspapers were sold in print only!) is "Shortage Of Short Greeks Ruining Us."
In the December 05, 1986 article, Royko disparaged Yuppie-managed restaurants owned by corporate chains that had invaded the city of late. He'd just eaten at a substandard chain restaurant where...
Pages